Small Screen. Big Advantage
Reap value in the office and on-the-go with our mobile app and custom Smart Building dashboards
Make your buildings work for you and your occupants
We are now living in a new era in which the nature of work is rapidly changing. As a result, corporate real estate is experiencing significant change as well. Today's technologies enable more intuitive and agile workplaces. Employees, managers and occupants alike are demanding to be in control of their surroundings, both from a health and security standpoint and from a comfort and experience standpoint.
Our Smart Building platform helps to significantly improve comfort, space, asset management and user experience, all in real-time. Our dashboards and mobile app have been purpose built to provide detailed insight into all of your spaces, across any smart building use case imaginable.

Welcome to a new era in Smart Buildings
Whether you're striving toward creating a healthy and more secure building, or tailoring space for productivity and cost reduction, Axonize understands the intricacies and challenges in monitoring data and converting building insights into measurable actions.
Axonize's disruptive smart building platform has been custom-built to meet your specific smart building needs and to enhance your company's journey.
Comfort levels across all spaces
Get a helicopter view of the comfort levels in your buildings. Benefit from reporting, dashboards, and alarms to show thee evolution of the space climate, such as average temperature and peaks throughout the day.
Easily compare comfort levels over different time periods and filter the information to gain a deep understanding of ambient conditions. Optimize these levels as needed by setting rules that indicate whether to decrease or increase temperature, and other comfort levels, based on criteria such as; people count, motion detection, certain times of the day, specific outdoor temperatures, and any other.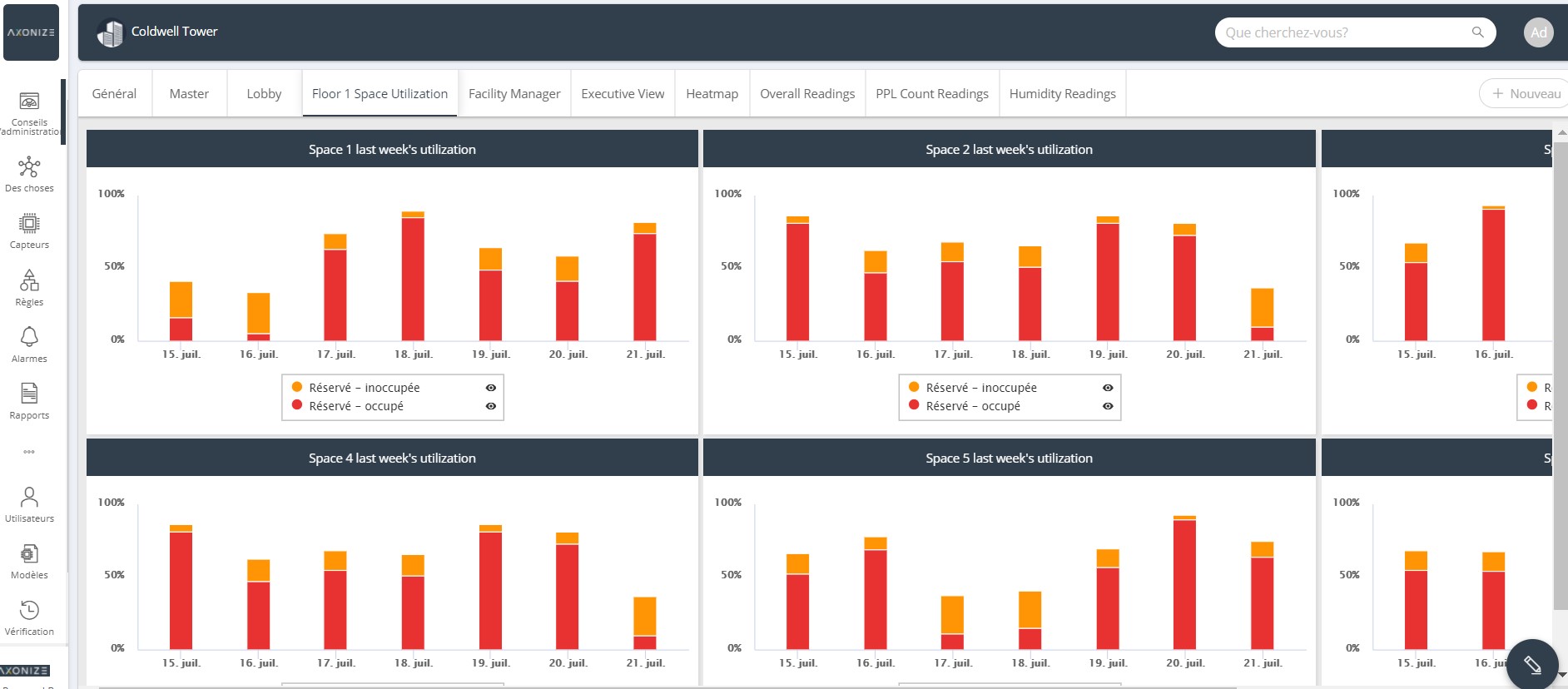 Energy consumption and occupancy
Continuously measure variables such as indoor room temperature, relative humidity and air quality, and visualize this data on floor plans in real time to help monitor, report on and optimize based on your company's individual needs.
Measure outdoor conditions as well, such as snow weight on the rooves of your buildings, temperature levels, etc to optimize maintenance, cleanings, landscaping, and more.
Gain detailed insight into space occupancy and vacancy. Track real-time presence with sensors or Building Management System (BMS) data. Overlay utilization data on floor plans to optimize.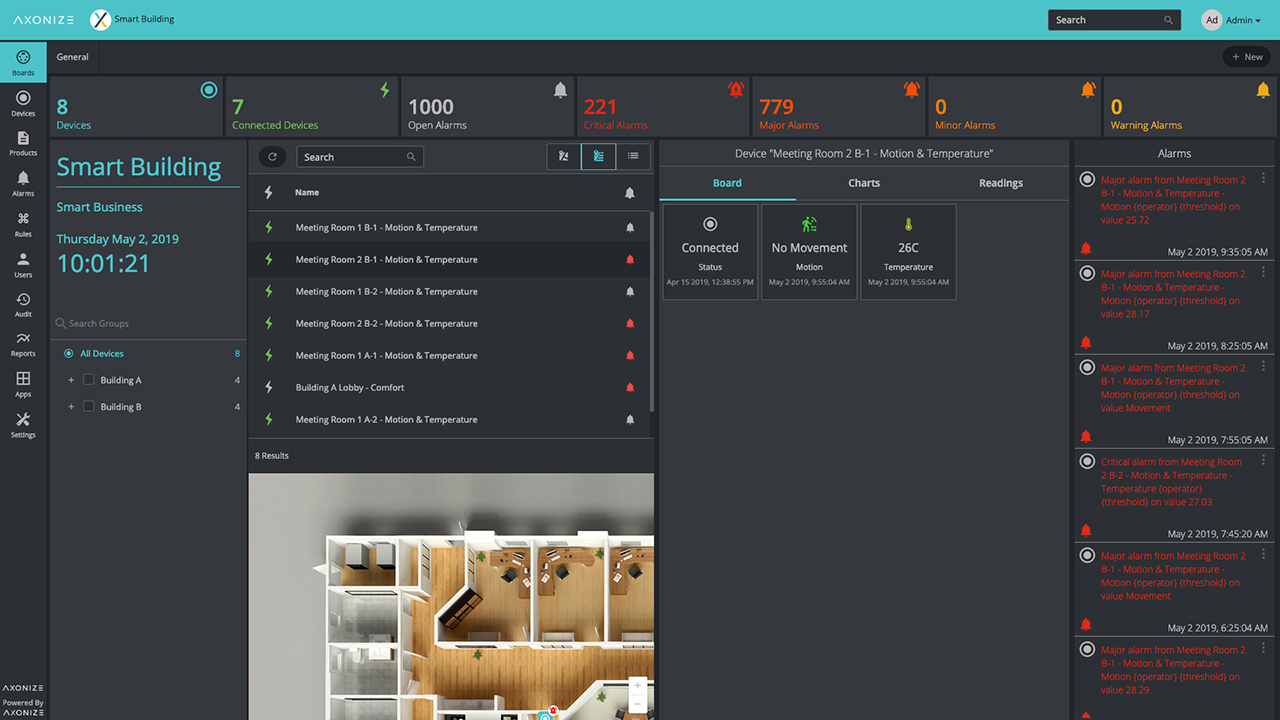 Space utlization for increased workplace effectiveness
Now you can monitor the use of all space types in your workplace, including parking spaces, meeting rooms, lobbies, cafeterias, etc.
This data is mapped onto floor plans that provide a profound understanding of what takes place in your buildings, and which spaces are busy or more quiet, in real-time. The space monitoring dashboard, provides an instant view of organization- occupancy and utilization patterns and trends.
The Axonize smart building  platform functionality  allows you to explore deeper levels of the data for more specific analysis, apply filters on floor plans, look at specific space types, find correlations, gain insights, answer questions and optimize opportunities.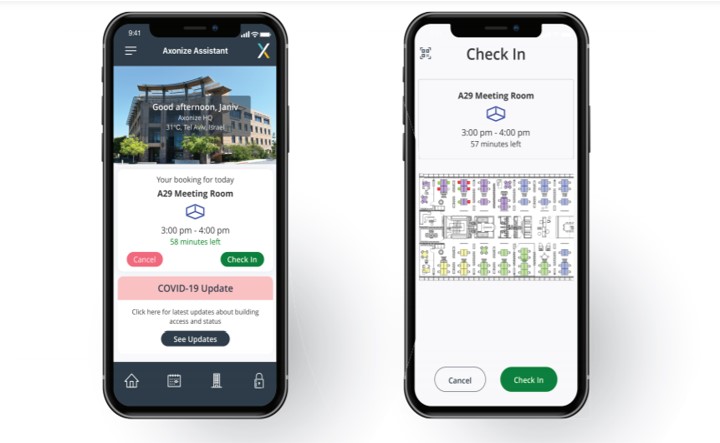 Smart Building in the palm of your hand
Employees are often the highest cost in a business, so it makes sense to ensure that they have the best workplace experience possible. Putting information into the hands of the users, can directly impact their working experience, supporting better recruitment and staff retention rates.
Axonize provides a single mobile app, customized and branded for organizations, that enables employees to interact in real-time with all relevant services in the building. This includes services such as location-based services, space booking (meeting rooms, desks, seat in dining room, shuttle, etc.), touchless access controls, service requests, employee collaboration, free desk areas, catering and many others.

Fill out the form and one of our experts will get back to you shortly
Other Solutions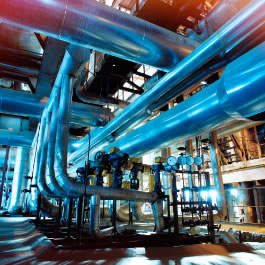 Smart Energy Efficiency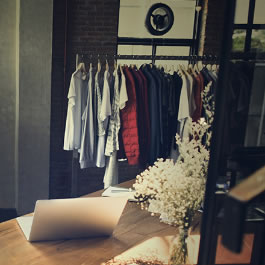 Smart Retail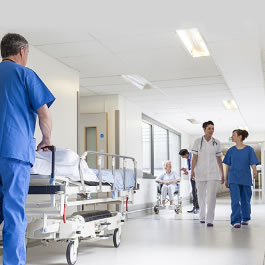 Smart Healthcare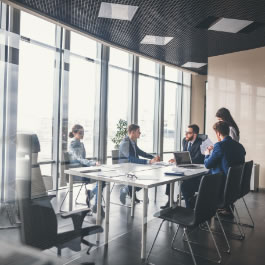 Smart Offices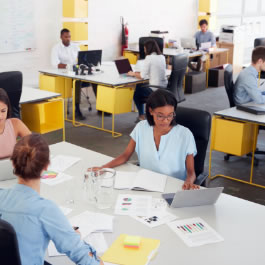 Space Utilization