Searching:
0

results found
Back
Devices
A Device is a connected external entity from which Axonize receives events. A Device is a specific instance of a Product, such as a specific elevator, car, lock, sensor with its own serial number, etc. A Device can even be a person.
Different procedures are required for handling Real Devices and Virtual Devices.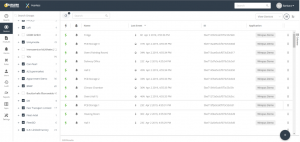 Click the List View
button at the top right of the window to display the Device view in a standard list format, (as shown above).
Click the Map View

button to display Devices based on their location on a map, as shown below: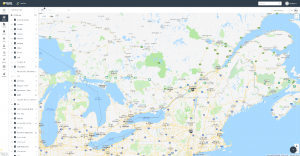 The Device tab is only available for Devices under a Product for which the Command property has been set.