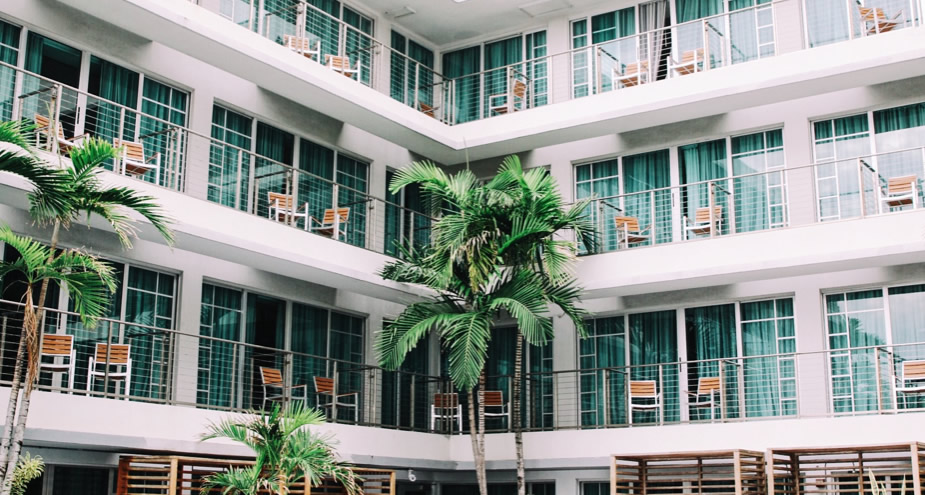 These days, many chain and luxury hotels share a common vision of delivering a hospitality experience that's more personalized and smarter about anticipating guests' needs during their stay. But how they respectively plan to achieve this goal involves different paths. Here are the top ways in which technology is reshaping the hotel industry globally:
Smart energy management

– Smart thermostats and occupancy sensors monitor and respond to fluctuations in hotel occupancy from guest rooms to general spaces.

Predictive Maintenance

– Predictive Maintenance enables hoteliers to use sensor data to identify wasteful or hazardous trends, and alert maintenance staff before a given issue escalates into a much costlier one.

Smart Guest Experiences

– Guest data is used to help better accommodate guest needs, in conjunction with occupancy sensors, it can also be used to automate guest interactions throughout their stay, reducing both friction points and

labor costs.
Smart Reserved Parking

– Hotels can significantly reduce labor costs of requiring to manually manage parking inventory, and give guests a much smoother experience.

Remote Check-In/Check-Out: A speedy hotel check-out is key to create a favorable impression in the minds of your guests. With the help of  smart hotel technology, hotels can automate billing procedures and simplify the entire process in no time, significantly enhancing guest experience.
Mobile Room Keys –

Today more and more hotels are offering guests room access via their smartphone app. 

Smart Room service

– Smart occupancy sensors help hotels push menu notifications to smartphones at optimal times when the guests are in their rooms, using past order data.

Guest data to save time and improve efficiencies – Store documents in the system such as an identity proof eliminating the need to capture same data repeatedly. It's easy to personalize services with the available data. Being aware about the preferences of rooms, customer requirements and more will save time for your hotel staff. 
It's up to hoteliers to identify the right level of technology for their properties and to implement these, even if only at the most basic level of remotely controlling lighting and temperature. Otherwise, hotels run the risk that consumers will judge them as antiquated and perhaps irrelevant. It is safe to say that the hoteliers that get this right will gain the loyalty of the next-generation guest.
With Axonize's smart hotel technology, hotels can now not only anticipate their guests' needs, but also personalize the experience for them. Hotels can start with one use case, see results quickly, and scale to any or all use cases at their own pace. For more information on how Axonize is helping hotels become smart quickly and easily, contact us today.