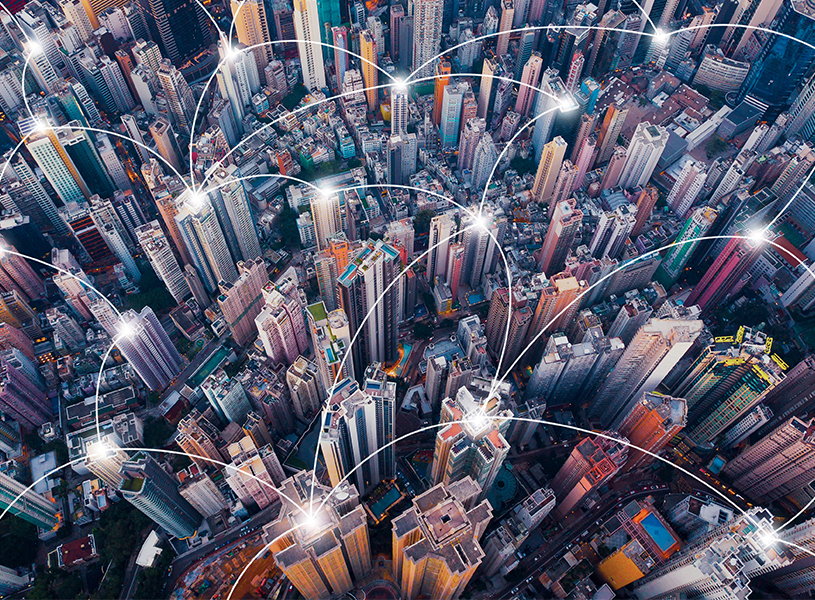 IoT is quickly transforming the world, offering connectivity and new experiences in people's lives. As the benefits of IoT become more evident, many leading companies are turning their attention to inhabited spaces, such as  offices, hospitals, schools, factories, and retail spaces. Building owners and tenants are looking to increase energy efficiency, optimize space utilization, and improve productivity via IoT efforts.
Already, nearly 50% of developers and owners believe that a smart building strategy will become a huge differentiator in the commercial real estate market. Although the benefits of transforming spaces into smart spaces are many, some owners and tenants, are challenged by deciding which use case and project will offer the best ROI. Thankfully, today there are IoT platform providers who are working to help solve these problems.
Below, we identified key steps to take to help ensure success for your smart building project – no matter the industry.
Establish your goals by defining what "smart building" means to your company
As with any initiative, it's crucial to have clear goals accompanying your investment. This is especially important with smart building projects since the topic "smart building' can mean many different things to different companies. When companies lack focus regarding delivering business value with smart building initiatives, they tend to come with a huge list of requirements without identifying the actual problems they're trying to solve.
Companies often want to make sure they're getting the most out of their investment, so they include everything that appears to make the project cost-effective, however they don't consider the resources it will actually take to tackle each item, making it harder to realize their return on investment.
Prioritize smart building use cases
At Axonize, we recommend thinking more strategically about what benefits would have the most positive impact on your business.  The use case you start with will also come down to your unique company needs, as well as the industry which your company is in. For example, if you're a health system opening a new hospital, optimizing energy efficiency without sacrificing clinical effectiveness may be your priority.
Consider all aspects at play
Often, the state of your building and whether it's a brownfield or greenfield project plays a significant part in goal development. With brownfield projects, there may be legacy equipment that's performing below acceptable thresholds, resulting in asset inefficiency that impacts goals. For greenfield projects, new equipment is procured, and can therefore jump into focusing on an enhanced occupant experience.
Geography can also play a part in defining the focus for organizations. In certain regions, the focus is on energy and water optimization, while in others it is on sustainability and citizens. Whatever the goals are, defining them clearly is the first step toward success for your smart building projects.
Develop clear KPIs to maximize revenue
Measuring ROI is often a challenge for many businesses, especially when it comes to IoT and smart building initiatives. In fact, 30% of commercial retail stakeholders say their organization can't measure smart building ROI, and it becomes increasingly difficult as you advance from energy efficiency into areas like space optimization and employee productivity.
Start with a measurable use case
For this reason, for organizations starting out with IoT, the best first step is usually energy efficiency. It gives you clear metrics to measure, whether performance or energy consumption, which provides a tangible way to get stakeholder alignment.
Get buy-in from across the the organization
As IoT moves into the mainstream, it's becoming apparent that implementations may require business changes. Often times, achieving your smart building goals means adopting a new mindset that embraces a more flexible approach across your stakeholder groups.
We would love to hear your thoughts and feedback on these smart building strategies. Please feel free to contact us to share ideas for topics, or to get in touch with our smart building experts.