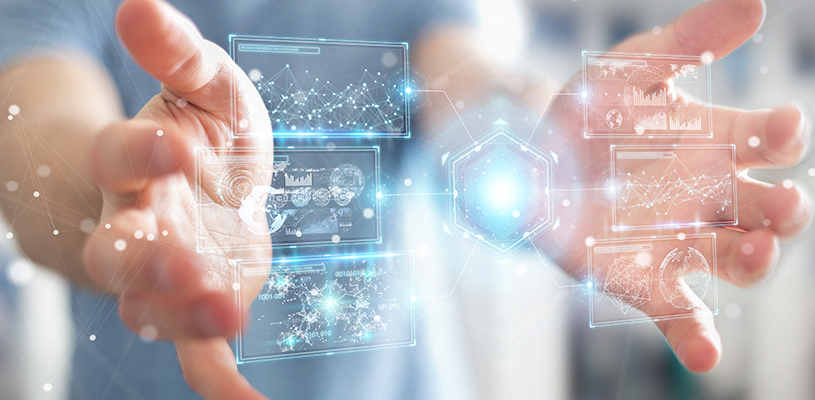 What is no-code development?
A no-code platform is one that uses a visual development environment to allow users to create apps, through methods such as drag-and-drop – adding application components to create a complete application. With no-code, users don't need prior coding knowledge to create apps.
It sounds too good to be true. Non-technical business users creating their own full-fledged applications! It has always been assumed that very talented coders were necessary to create something even close to a usable application. Therefore, what is called, "low-code" appeared to be more realistic, and has therefore been labeled the big trend lately. However, we are here to tell you that the option of having a completely "no-code" platform, is indeed a reality and we will explain why and how.
But first, let's jump into the benefits:
Better Agility Due to the fact that a no-code web application development is built using modules that have been pre-built, it is much quicker to build these apps for the user. This enables companies to be much more agile, in that there is near-zero code for them to develop and the testing process is an automated one.
Reduced Cost developers can be expensive, especially when you require a team of talented developers to customize applications for each project launched. With a no-code solution, all of this is avoided. Much fewer developers, if any, are needed for each project. In addition, apps can be built much quicker which subsequently reduces organizational costs going forwards.
Increased Productivity Agile organizations and reduced spend translates naturally into increased productivity in the workplace. Since a no-code platform can be built faster and with fewer resources, you don't need to wait for others to finish their part before doing your part. What once took months, can now be done in mere days or even hours.
Easy to Change With code development, the issue is that its not always possible to change functionality. With a no-code platform, it's fairly easy, as the code was developed purposely to customize. If something needs to be changed, all it takes is logic and can be implemented very quickly.
So how does no-code work in reality?
We all know that good developers are hard to find, and can become very costly, especially when teams of developers are needed for different projects at once. Companies then begin to outsource internationally where labor tends to be cheaper. Management is also beginning to realize that they need platforms that they can trust and that their own staff can customize without formal training.
The major growth taking place among companies and development today points to the fact that many companies are beginning to look for no-code development to reduce costs, to become more agile and to increase productivity.
More and more companies are going with a no-code app development platform. Forrester predicts that the no-code development platform market will grow from $3.8 billion in 2017 to $21.2 billion in 2022 – that's huge growth.
Case in point:
Before no-code development platforms came along, General Electric (GE) was using a manual, proposal generation process consisting of multiple steps. It was turning out to be way too time-consuming. They decided to go with no-code development tools, that enable them to create a simplified web app completely automating proposal generation.
For Pfizer, it was critical to have software that is easy to use and is reliable. Internally, however, their usage was too fragmented and cumbersome. Using a no-code Business Process Management Software, they were able to have custom apps that were built by their own staff. This gave their staff a single source to look for apps.
Using a no-code platform and letting your team create their own customization easily is both time consuming, cost-effective and significantly more productive than using tens or hundreds of different cloud services.
If you're looking for a platform that enables you to connect your buildings and other spaces and monitor and optimize all in one single pane of glass, with absolutely no-code necessary, there are solutions.
No-code platforms like Axonize enable you to speed things along, cut resources and make your team significantly more agile. Check out our technology page to learn more.