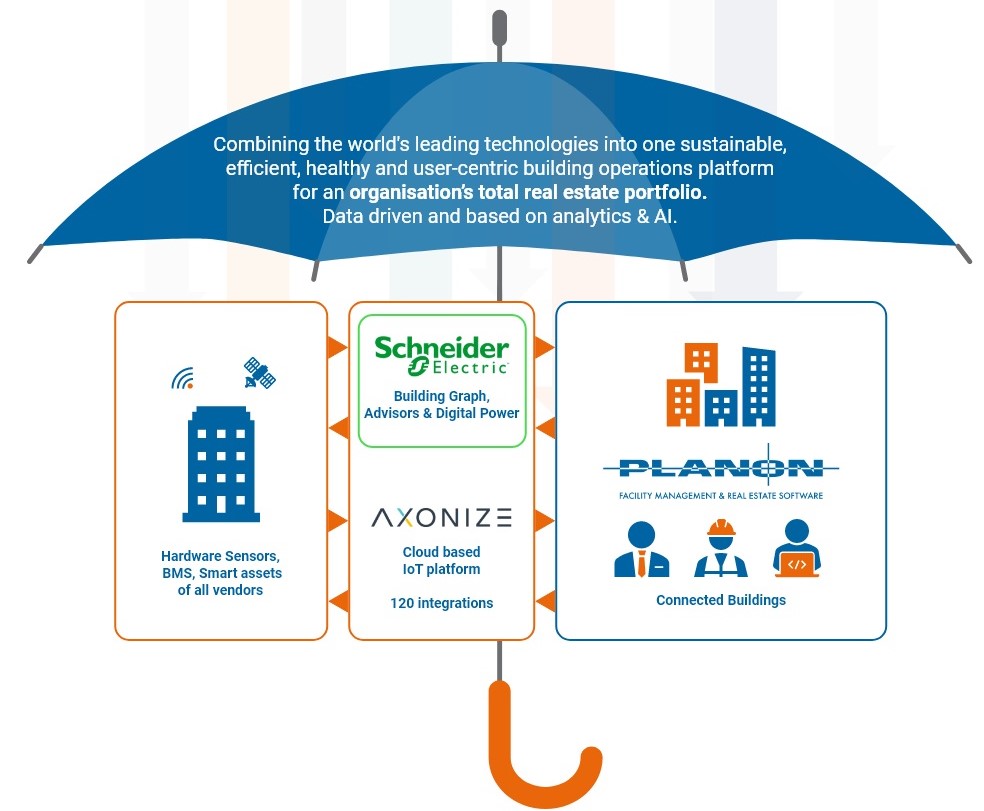 So, what can we say? It has been a great ride! We can easily write a book about the journey that we have gone through at Axonize over the past years.
And now, we are all thrilled to be joining the Planon and Schneider Electric family and to experience the next leg of the journey together with them. This announcement is a momentous occasion for Axonize, as it symbolizes the next phase of our company's growth.
We wanted to sincerely thank all those who supported us along the way, from our families and friends, who graciously put up with us over the past years; the amazing Axonize team, who helped build an amazing company and solution together. A huge thanks to the CEO, Janiv Ratson, and fellow founders, Amir Unger, Shachar Levi, and former founder, Omri Cohen, who have been together from their Schneider Electric days, and have supported one another through thick and thin.
Thank you to our customers and partners for recognizing our value and believing in us. We really couldn't have done it without you! Our brave investors from StageOne Ventures, Cornerstone Venture Partners, DTCP, and Meron Capital, as well as Ilan Kessler and Eran Wagner, who helped us along the way. There are many others, and apologizes for not mentioning them all. Thanks so much for supporting us and for helping us get here.
So what's in it for you, you ask? Easy! This acquisition will form an IoT center of excellence keeping your platform as an independent product and team while enhancing further development, features and compatibility with other players in the world of IoT, in Smart Buildings and across other verticals.
You will enjoy Axonize's disruptive, no-code, quick and flexible solution, as well as our supportive and undivided attention. Not only this, but now you can benefit from a company with additional resources, providing the ability to leverage new product innovation from the Planon-Axonize joint offerings, and profound interaction throughout the course of our business relationship.
Our combined services with Planon will enable 'in-building connectivity,' with the option to connect to all installed devices and various data sources. This approach will simplify the IoT infrastructure, while significantly reducing cost-of-ownership.
Janiv Ratson, CEO of Axonize states, "Planon's acquisition of Axonize will provide consumers with safer, less costly, more productive, and significantly optimized businesses. By combining our infrastructure and resources, we will precipitate our joint expertise to make any building, entity, or infrastructure smart and more efficient with unmatched speed, simplicity, and scalability."
Here you can find the full press release on the Planon website, added on June 7, 2021.
For more information, please contact the below, or fill in this form and we will respond promptly:
Janiv Ratson, CEO, Axonize, janivr@axonize.com
Donna Perltsein, VP Marketing, Axonize, donnap@axonize.com