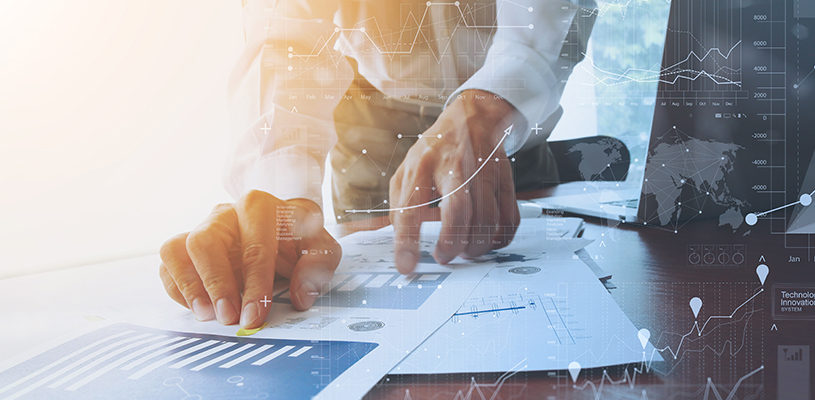 Axonize was named among the likes of Google, Amazon, AT&T, and SAS in a recent report published by Reports And Markets analyzing leading IoT analytics software providers. The report analyzes the top players in the global market, makes industry predictions through 2025, and splits the IoT analytics software market by product type and applications/end industries.
From industry development trends and marketing channels to new opportunities and challenges presented by IoT, the report aggregates relevant data on IoT analytics and software globally.
The report covers industry basics, including updated definitions and classifications within IoT, as well as an analysis of the competitive landscape and key regions leaning into IoT applications.
The research was conducted on import/export consumption, supply and demand figures, cost, price, revenue, and gross margins. It delves into the global manufacturers of the industry, the types, and applications of IoT analytics software, the market trends impacting growth, and current threats global vendors should be aware of.
Overall, the report is broken down into two aspects – industry production and consumption. Researchers analyze statistics and changes from 2014-2019, as well as provide predictions on these two aspects from 2019-2025.
According to Reports And Markets, the study objectives of its report are:
To study and forecast the market size of IoT Analytics Software in the global market.
To analyze the global key players, SWOT analysis, value and global market share for top players.
To define, describe and forecast the market by type, end use, and region.
To analyze and compare the market status and forecast among global major regions.
To analyze the global key regions market potential and advantage, opportunity and challenge, restraints and risks.
To identify significant trends and factors driving or inhibiting market growth.
To analyze the opportunities in the market for stakeholders by identifying the high growth segments.
To strategically analyze each submarket with respect to individual growth trend and their contribution to the market
To analyze competitive developments such as expansions, agreements, new product launches, and acquisitions in the market.
In addition to Axonize, others mentioned within the market include SQLstream, ThingSpeak, Software AG, Ubidots, EVRYTHNG, Daliworks.Inc, GE Digital, and VMWare.
You can download a sample copy of this report here.
About the report:
Reports And Markets is part of the veteran group Algore Research Consultants Pvt. Ltd. It offers premium progressive statistical surveying, market research reports, analysis, and forecast data for a wide range of sectors both for the government and for private agencies globally.
To learn more about Axonize and our IoT and Smart Building Platforms, drop us a line here.