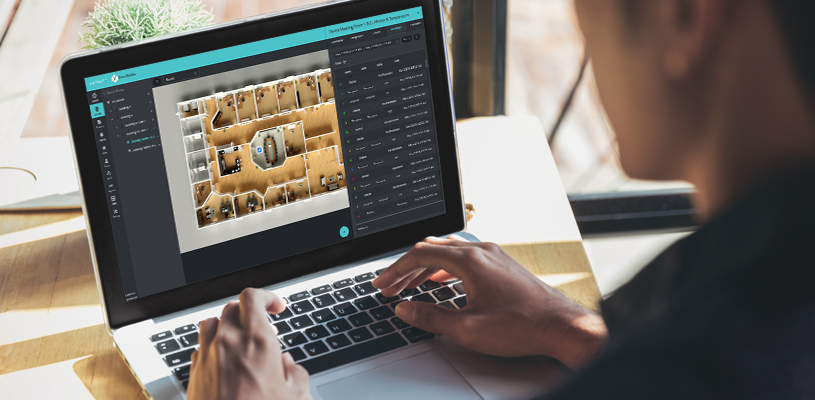 Axonize continues to help business and building owners remain competitive by transforming their offices and retail locations into smart spaces. Axonize is unique in providing these leaders with six key technologies and services that fit all applications and verticals.
We're excited to be providing customers, especially those who are new to smart building technology and the IoT sphere, with an end-to-end solution. Our team helps clients who may otherwise feel intimidated to manage a wide array of legacy and new software, devices, and sensors to launch effective and secure projects easily.
Our leadership is now taking our offering one step further by launching strategic partnerships with an ecosystem of trusted providers. We've done extensive research and selected key partners that include reliable hardware manufacturers and solution providers.
Until the end of the year, and to encourage more IoT and smart building technology adoption, we're offering a holiday promotion to provide a starter solution at a steeply discounted rate.
Our solution provides Axonize's preferred sensors based on their ability to aid in comfort, motion, and presence integration. The idea is that this bundle will greatly improve the experiences of tenants and building efficiency. It's also a great starter option for those business leaders who are looking for something that is guaranteed to be scalable, secure, accurate, and easy to launch and maintain.
Companies are benefiting from this bundle through greater transparency and visibility into their spaces. From the ability to view free or occupied desks and meeting rooms remotely to the ability to analyze spaces over select time periods, data is being captured and used to make informed decisions that translate into significant cost-savings.
The holiday package is focused on space utilization and comfort, and includes everything customers need to make their building smarter, such as:
16 smart office/building devices, including motion, presence, and comfort sensors
An IoT gateway
User documentation with new feature releases
The Axonize smart building application, with

2 User Accounts
Custom Dashboards
Platform with your Unique Branding
Asset Management
Advanced Analytics
Rules Engine + Notifications
Reports
The screenshots below show examples of dashboard views for a building/facility manager occupancy use cases as:
Current view of free hot desks
Current view of occupied hot desks
Current view of people on each floor
Current view of free meeting rooms
Current view of occupied meeting rooms
A selected time frame of multiple days to view the maximum occupied desks/meetings rooms per hours/day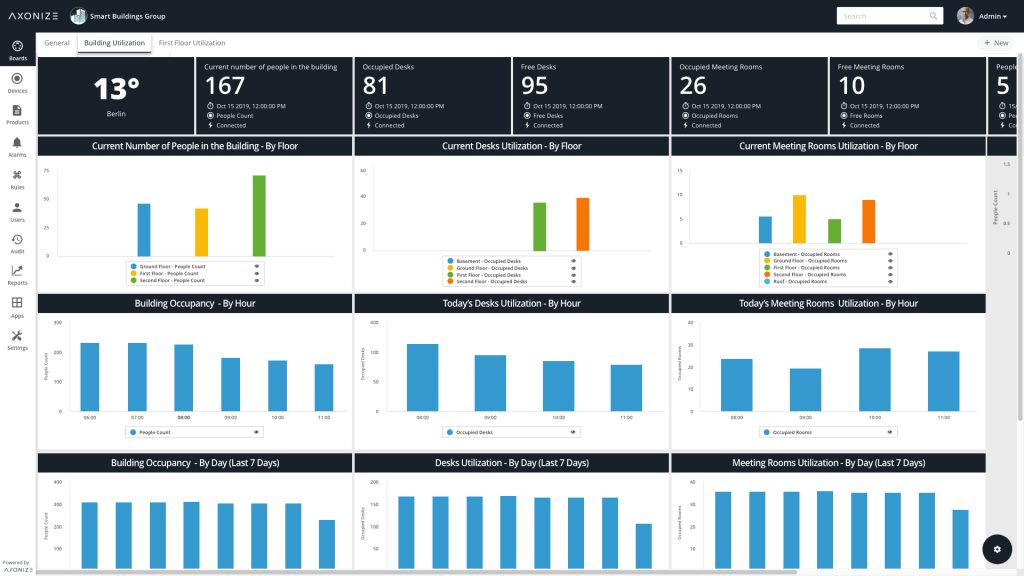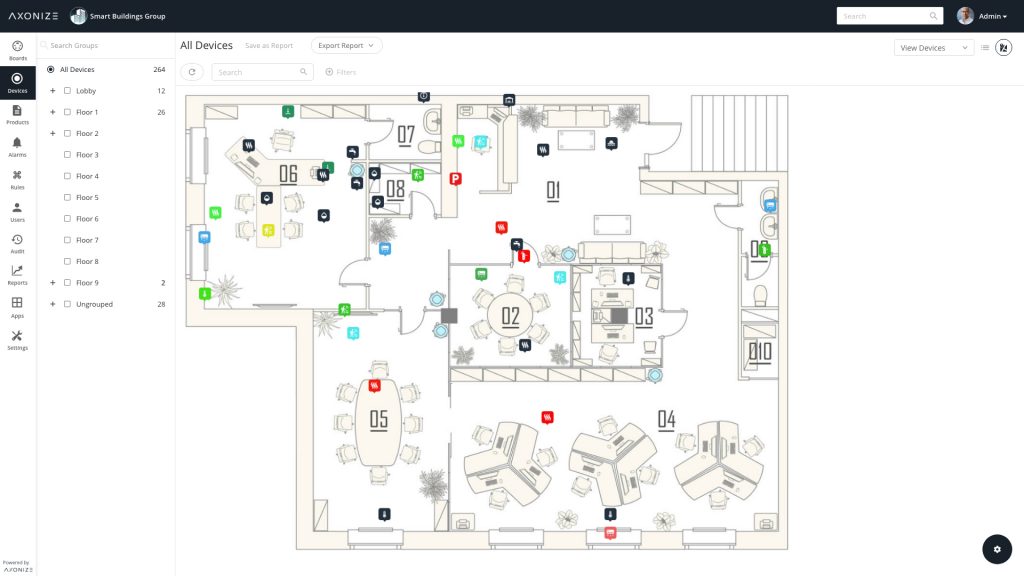 Floor overall daily meeting room occupancy
Meeting room people counting
Floor occupancy heat map
Check out our smart building end-end solution special holiday pricing here.