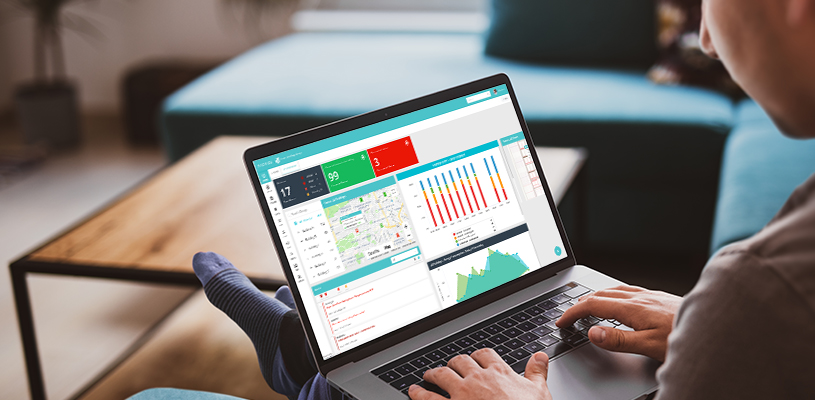 From traveling consultants to companies like American Express, Aetna, Airbnb, and Oracle, who have work-from-home Fridays or flexible remote policies, the expectation to be physically present in the office has changed dramatically.
It's not just the expectations of employers that are shifting, but those of the employees themselves. 62% of people have left or are considering leaving a job because of a lack of workplace flexibility. 1
Remote working is now the status quo.
70% of professionals work remotely at least one day a week, while 53% work remotely for at least half of the week. 1
In addition, 79% of employees said they'd be more loyal to their company if they had flexible work options. Employees who work from home at least once a month are 24% more likely to feel happy and productive at work. 1 Considering these realities, the ability to offer employees more remote work opportunities could greatly reduce turnover.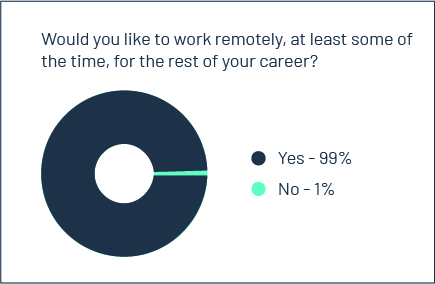 Source: Buffer's 2019 State of Remote Work
"As workplaces move toward a more flexible model, and more employees choose to work remotely rather than arriving at the office every morning, we're witnessing a change in the conservative workplace structure," said Roi Aranyi, Product Manager at Axonize. "Shared, or 'hot desks', and meeting rooms are taking the place of the traditional open spaces."
The challenge
With remote working comes a vital need to trust your employees.
You need to ensure they are motivating themselves to get their work done and not taking advantage of your flexibility and dime. Companies have an array of policies in place or conduct simple check-ins to ensure their remote workers are accomplishing their assigned tasks.
"Many company leaders are struggling to keep up with these workplace changes and workplace optimization can require substantial resources," Aranyi said.
Employers can rest assured with trackable cost savings.
Employees are often responsible for the costs associated with the benefit of working remotely. These costs include home Internet, coworking space memberships, and even coffee.
Taking this one step further, employers can now easily track the amount that remote workers can save them on office space and facilities. When employees aren't in the office, employers can use data and scheduling systems to rent out unused desks, conference rooms, and shared spaces that require bookings.
How can employers begin to track and benefit from the 'new world of work'?
With the use of a Utilization Widget, employers can monitor and track anything calendar-related to a space within a building or office. These include desks, reserved spaces, and conference rooms, which must be booked for use.
"Space utilization is the most important KPI when trying to 'right size' your office, said Aranyi. "It can now be easily monitored using Axonize's smart building offering."
Advanced utilization widgets, including the one Axonize now provides, allow employers and users to not only track overall usage, but see how bookings compare to actual time usage.
For example, if a conference room was booked for a full hour, but only utilized for 30 minutes, you should have the awareness and functionality to be able to offer the room up to other employees simultaneously. A utilization widget and accompanying trackers, which companies like Axonize can fully set up for you, will allow you to act on these insights.
In addition to the Utilization Widget, Axonize has also released a new conference room feature that allows users to see if rooms are booked to help with seamless usage and prevent employee frustration when scheduling meetings. Learn more about Axonize's 5 core technologies here.
Here are some additional remote work statistics we found interesting:
90% of remote workers plan on working remotely for the rest of their careers. 1
60% of remote workers said that if they could, they would leave their current job for a full-time remote position at the same pay rate. 1
68% of job seekers who are millennials said an option to work remotely would greatly increase their interest in specific employers. 1
62% of employees are spending up to $100 USD on coworking spaces per month. 2
For more information on how this new widget can benefit your business or for tips on how to start making your building smarter, contact us here.
Sources: