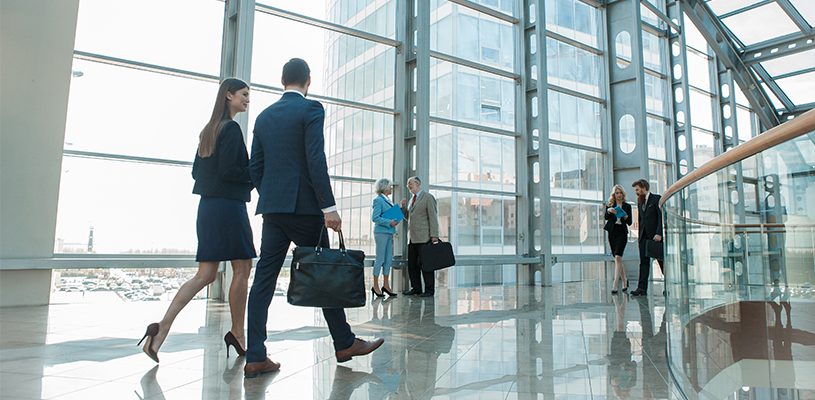 The convergence of AI and IoT – often referred to as AIoT – are expected to drive the market for integrated workplace management systems solutions to reach $2.8B globally by 2024. This reality showcases the impressive and positive ways that IoT and AI are being used to present effective solutions for smart workplaces and autonomous decision making.
Axonize recently conducted a survey of 150+ senior executives and found that the biggest barrier standing in the way of making their buildings smarter is cost. 36% of respondents said the potential costs associated with implementing smart technology is what's holding them back.
With the inexpensive services that exist for smart building setup and implementation today, there appears to be a need for greater education. More research is also emerging to demonstrate the low-cost platforms that are available, as well as the ROI being realized by owners of smart buildings, offices, and facilities.
Cost was the stated "fear" in our survey, but the opportunity to save on costs and resources was also stated as the primary driver for researching and implementing smart building technology by nearly 50% of respondents. The ROI and numbers backing implementation and proving savings are therefore key for any decision maker in the smart building consideration phase.
One resource is Compass Intelligence's Integrated Workplace Management System Marketplace study from July. The report analyzed the platforms, software, and solutions available and made interesting workplace forecasts for 2019-2024.
Download your free copy of the 2019 Smart Building Survey Report including insights and conclusions here.
The study looked at Integrated Workplace Management System software from five angles:
Property Management
Facility and Space Management
Maintenance Management
Sustainability and Energy Management
Technology Management
It also explored how enterprises are optimizing asset utilization, energy consumption, tech deployment, building and infrastructure efficiency, and overall workplace productivity to gain substantial savings. A huge driver of these savings is the integration of IoT and AI, which is speeding up the switch from software-driven to service-centered automation.
The numbers speak for themselves. The benefits of deploying an Integrated Workplace Management System were shown to:
Improve energy consumption by 10%
Improve facility usage efficiency by 42%
Reduce facility maintenance costs by 14%
Improve work space management by up to 40%
Reduce enterprise asset life cycle costs by up to 30%
As Axonize derives more learnings from our 1,700+ IoT-enabled projects, we'll continue to share notable savings numbers we uncover directly.
It's clear that the market is growing rapidly in response to the buy-in of key stakeholders who understand the benefits and cost savings that IWMS software and solutions powered by AI and IoT provide. The full report can be found here.
Sources:
1 Axonize Smart Building & Facility Management Survey, August 2019
2 Compass Intelligence, Integrated Workplace Management Systems Marketplace Report