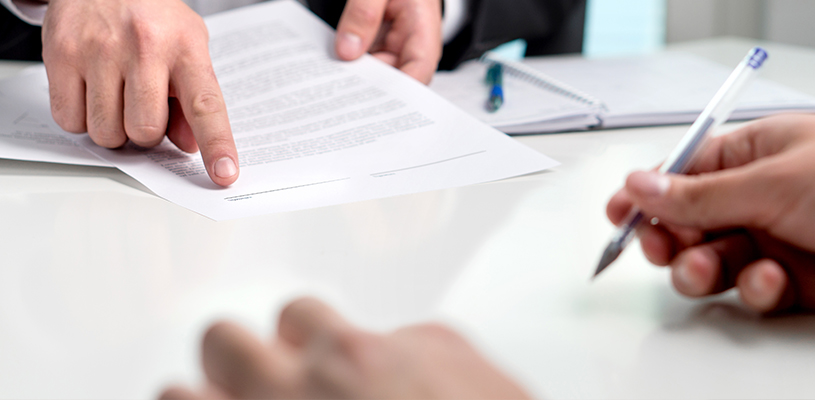 The IASB recently published IFRS 16 – the new leases standard. It came into effect earlier this year. The big question that everyone is asking is, who is affected and to what degree? Well, virtually every company uses rentals or leasing as a means to obtain access to assets, and therefore all of these companies will indeed be affected by the new standard.
Companies are beginning to realize that the earlier they begin to understand what impact the new standard may have on their organization, the better prepared they will be to iron out potential issues and reduce implementation costs and compliance risk. So, we set out to dig deeper into the ramifications, the challenges and solutions to ease these.
Digging into the process
Leasing is an important and widely used financing solution. It enables companies to access and use property and equipment without incurring large cash outflows initially. It also provides flexibility and enables lessees to address the issue of obsolescence and residual value risk. In fact sometimes, leasing is the only way to obtain the use of a physical asset that is not available for purchase.
Under existing rules, lessees account for lease transactions either as operating or as finance leases, depending on complex rules and tests, which result in all or nothing being recognized on the balance sheet, for economically similar lease transactions.
Changes to the lease accounting standard have a far-reaching impact on lessees' business processes, systems, and controls.
Many companies lease a vast number of big-ticket items including cars, offices, power plants, retail stores, cell towers, and aircraft. Therefore, lessees will be greatly affected by the new leases standard. The lessors might see an impact on their business model and lease products due to changes in needs and behaviors. This means that lessees will require significantly more data around their leases than ever before due to the "on balance sheet accounting" for almost all leases. All this points to the fact that companies need to begin to take a cross-functional approach to implementation, rather than just to accounting.
Key elements of the new standard and the effect on financial statements
Lessees are required to recognize an asset and liability at the inception of a lease.
All lease liabilities are to be measured with reference to an estimate of the lease term, which includes optional lease periods when an entity is reasonably certain to exercise an option to extend a lease.
Contingent rentals or variable lease payments will need to be included in the measurement of lease assets and liabilities when these depend on an index or a rate, or where they are fixed payments.
Lessees should reassess the lease term only upon the occurrence of a significant event, or a significant change in circumstances that are within the control of the lessee.
These changes may create a greater workload for lessors but also provide a catalyst for change in the industry. These new dynamics offer opportunities for new services and products. Various developments in the market may be accelerated by the new leases standard such as the increased focus on services. This may require a shift in some lessors' traditional business models. Specifically, these complex financial exercises may require smart automation solutions.
What is required to overcome?
Lessees will need to identify system gaps and changes that may be needed for their IT environments on a timely basis. This will support an entity in its selection of software vendors and a lease software solution that can be integrated with existing accounting systems and IT environments, and best meet its future needs in a cost-efficient way. Timely assessment of the system gaps and business and IT requirements will support the software vendor selection process for a lease software solution, such as an IoT or smart building solution. This can help significantly reduce reporting and compliance risks, and overcome complex financial exercises requiring multiple data points.
For more information, or to learn how Axonize can help overcome these challenges, feel free to contact us here.