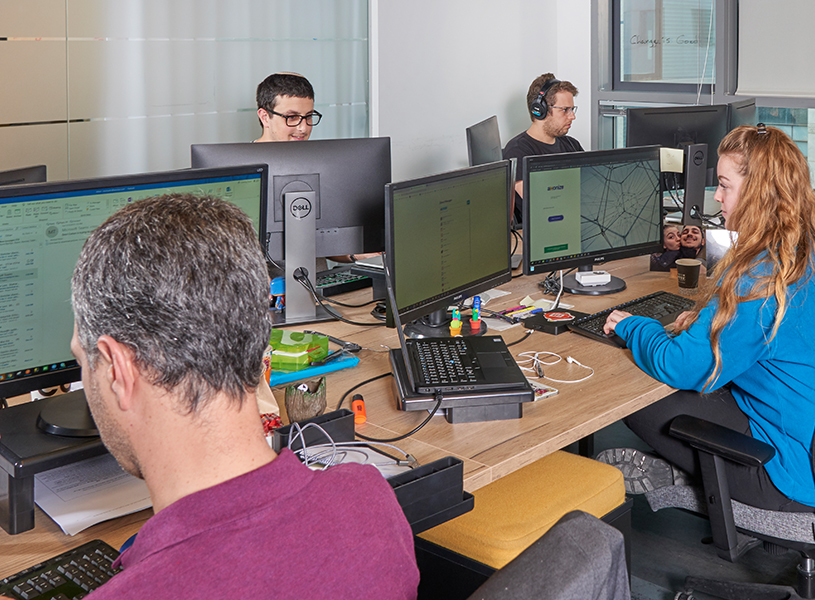 Axonize is excited to be recognized as one of the 10 best IoT solution providers of 2019 by CIO Bulletin. CIO Bulletin is a trusted leadership platform covering all things business, IT, innovation and entrepreneurship.
Changing the Status Quo
Axonize was named to the list of the 10 best IoT solution providers due to its innovative technology.
"IoT platforms today are expensive, complex, lengthy and resource-demanding, and have remained the same for a long time. Huge teams of developers are needed to develop code for each business, which makes scaling and profiting very difficult. "But a company based out of Tel Aviv, Axonize, is changing this," according to CIO Bulletin.
Because Axonize was founded by Janiv Ratson and a team of 'fed up' IoT experts, they were motivated to create something new with these 'fed up' feelings.
"The idea was to go beyond just smart products. They were inspired to create smart enterprises for service providers."
Scaling, Pioneering and Working with Giants
Axonize's ability to scale quickly and easily earned it the prestigious honor. The technology enables the orchestration and monitoring of customers from one location or many, remotely and from a single dashboard.
The company has launched 1,322 projects in a year with an average implementation time of just 5 days.
"Axonize seems to be THE company that has cracked the code when it comes to turning in IoT profitability," CIO Bulletin notes.
Additionally, Axonize is working with industry giants, including establishing a robust partnership with Deutsche Telekom. This strategic and innovative collaboration has allowed the two companies to build a key platform that sits on Microsoft Azure.
Other Axonize partners include Groupe Tera, Singtel and Bezeq.
Read the CIO Bulletin article in its entirety and learn more about the Axonize IoT platform here.