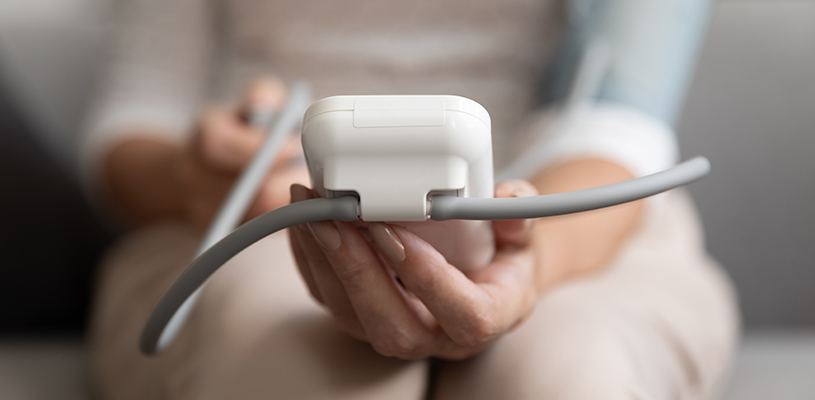 It seems that everywhere you look these days, there is only one topic dominating the conversion – the Coronavirus. As we try to glance beyond the panicked hysteria dominating the news cycles, we wanted to take a closer look at how the virus is affecting startups and their day to day work activities, which may provide another side to the Covid-19 story.
In addition to the immediate impact we are seeing on many corporations and individuals, setting strict limits on international travel, events and disrupting global supply chains, this black swan also carries many other dramatic impacts. For example, with more people entering self-imposed quarantine and limited travels and events, more interactions and transactions are moving online. Many offline expos are moving to the virtual expo format, F2F meetings are no longer taking place, keeping Zoom and other online platforms very busy.
Here are several ways in which IoT can help fight the Coronavirus:
Remote health monitoring
Hospital room monitoring
Sick patient tracking
Asset and device management
Hospital equipment tracking
Identifying gatherings in public areas
Many companies seem to be trying to go the extra mile for customers, as far as patience and extra customer support go. Axonize is one of these companies. We believe that revenue expansion is second only to our customers and our employee's personal safety, and health in times of crisis such as these. We have made the conscious decision to be extra patient and supportive with our customers, as well as to provide discount pricing to customers who are struggling.
Remote Health Monitoring
One example of how Axonize is helping some of our customers is our project with the Ministry of Health. Within the scope of this project, Axonize offers our services to enable the monitoring of patients in a hospital quarantine. They receive hardware which enables them to undergo a medical examination without staff direct contact.
We continuously monitor the health of the hardware, and whether attempts are made to steal the hardware. The Ministry of justice is also checking the legality of monitoring patients at a home quarantine. If it is, we will assist by quickly connecting to their mobile phone, and by providing a single pane of glass dashboard of any patient breaching parameter.
Hospital Sick Patient Tracking
During a pandemic, or other major medical emergencies, hospitals must immediately know how to locate contagious patients, so they don't infect healthy patients or staff.
Using Axonize's Smart Hospital Platform, all patients and hospital staff members, receive an ID card with sensors that can immediately identify the sick patients, and those who are in their proximity, by broadcasting where these patients are located. Based on the distance, staff can identify where the sick persons are down to the centimeter, and what other individuals are in the same zones as those who are infected.
Hospitals can then selectively remove the doctors/staff who were within this pre-defined proximity, and send only those staff members home, as opposed to sending the entire hospital staff home when an additional infected person is identified.
Identifying Gatherings in Public Areas
The same holds true for identifying where, and when people are gathering in big numbers. We can connect to telco systems, and by connecting to all location data, we can detect people massing in numbers, who are breaching thresholds.
When times get tough, such as during the current pandemic, IoT can offer some support to soften the blow. Here we described a handful of ways in which IoT and Axonize can help and have started to take strides to help our customers in these trying times.