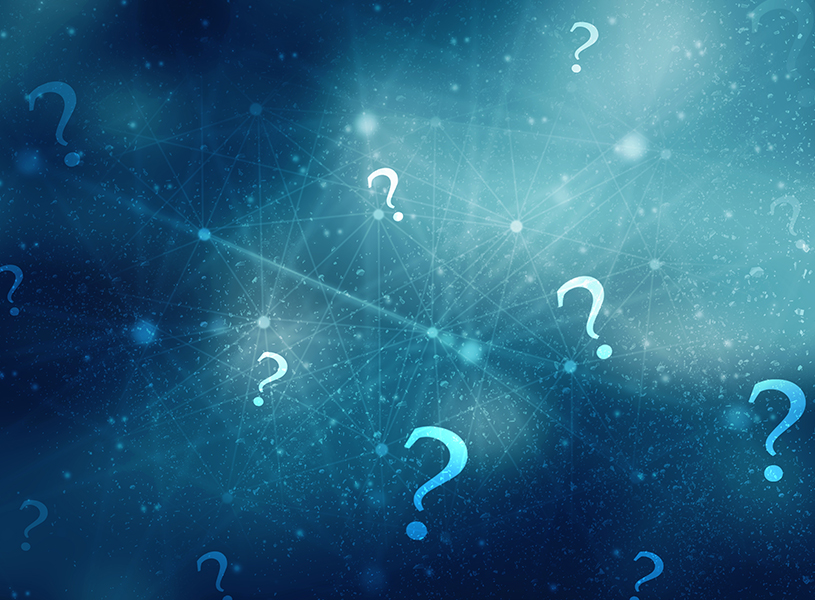 IoT is a complicated topic that requires a lot of knowledge and research in order to fully understand the complexities that accompany it. From choosing an IoT platform to sensors and devices, we get asked a lot of questions from our customers, so we put together a list of frequently asked questions (FAQs) to get you started on your quest for IoT dominance.
Why should I use an IoT platform?
Developing the backend for each individual project on its own would be extremely costly, time-consuming and non-scalable. Meanwhile, your competitors are choosing to use an IoT platform, providing solutions to customers quickly and effectively. They are able to scale and show a positive ROI in the initial stages of implantation.
Can I use Axonize's solution for more than one vertical?
Yes, Axonize is an IoT platform built for system integrators and service providers working in any industry or multiple industries. You can use it to build feature-packed IoT applications for any industry while customizing and scaling to address unique customer needs.
Which sensors can I connect to Axonize?
Axonize can connect any sensor, from any vendor, in any protocol. You are able to choose the exact devices that meet your current customer's specs and budget, knowing that it will support any direction the project expands in the future. Our protocol gateway supports any protocol such as AMQP, MQTT, HTTPS, TCP, ModBUS and others, providing real interoperability capabilities.
I have sensors connected to a gateway. Can I connect the gateway to Axonize?
Yes, connecting a gateway is as simple as connecting any other sensor and as easy to scale and expand. We will provide an SDK to install on the gateway that takes care of the connectivity to the Axonize platform. As soon as you connect a gateway, all sensors connected to it will automatically be organized by hierarchy.
I have sensors connected to a cloud, can I connect them to Axonize?
Yes, you most definitely can! Anything can connect to Axonize, including devices that are connected through a cloud gateway or cloud services.
Can I connect sensors from different vendors and types to Axonize?
Yes, absolutely! The Axonize platform was designed so you can expand your IoT application to additional devices or systems, regardless of their type and manufacture. If your sensors have the ability to transmit data, we can make them work.
How do I combine data from different sources in my business logic?
With Axonize, you can easily include cross-application logic in your IoT project. You can receive data from different devices and define your business logic and insights across them all.
Can I get analytics from multiple apps?
Yes. As a system integrator or service provider, we recognize your need to collect data from multiple apps in order to formulate conclusions about customer or industry profitability, types of popular devices, their quality or business logic norms. At Axonize, we give you the ability to monitor different apps in combination, as well as tools to detect recurring problems.
Do I need to write code to implement the business logic?
Many of the IoT platforms talk about being code-less, but when we talk to their customers we find the reality is an open tab to the professional services division. We've developed a unique architecture that makes 99% of customer requests configurable through our UI. The rest can be easily hooked into the code, and you'll never need our professional services again.
If I need to add additional sensors or business logic, can I do this by myself or do I need Axonize's professional services division?
You can scale as many devices, rules, and actions as you need on your own. We've made the Axonize interface easy-to-use and easy-to-scale, so while our team is focusing on developing more features, you can independently expand your IoT projects.
My customer wants to expand their application. Can I integrate the new project on the existing platform and application?
Yes! This is a big advantage to developing on the Axonize platform, compared to other platforms. You can organize a hierarchy of apps, per customer, and integrate them into the same UI. You can also enact rules and actions on data in any application in the hierarchy.
We believe the key to success is starting small and scaling gradually, providing an immediate benefit. The Axonize platform was created to support this method, so you can scale seamlessly – at any time, in any vertical, using any sensor.
How quickly can I set up a demo and POC for my customer?
Within hours! Set up a POC in a couple of hours, making it easy for you to offer your customer a live, IoT experience in a very short time.
How can I replicate the success from one project to another?
At Axonize, we allow you to carry over installed devices and business logic to the next project or POC. That's a significant shortcut! We turn IoT into a scalable, repeatable business for system integrators and service providers.
Is there any infrastructure or server I need to set up?
No, there are no servers to deploy or software to install, and your projects will scale seamlessly as needed.
Schedule your demo today to learn more.